Computer Monitoring

Extremely useful and highly covert, Computer Monitoring is perfect for parents who want to keep an eye on their kids' computer activities, employers who want to monitor their employees' productivity, or Spouses gathering information. 

What makes this technique unique is that it does not need to be left plugged into a PC to record keystrokes and screenshots. We simply plug the device into a USB port, click the install button, and within 15 seconds the tracking software will log keystrokes, track websites visited, and take screen shots at user-defined time intervals. It will even take screenshots when predetermined words or phrases are typed.

As the information is logged on the computer, it is hidden and encrypted so that the computer user will not stumble across the logged data. When we are ready to retrieve the screenshots and keystroke data, we simply plug the device back into the computer, and with a click of a button, the information is decrypted and moved over to the USB drive. You can then take the information and examine it at your convenience later on any computer. The 1GB drive will store up to 16-20 thousand screenshots and practically unlimited text.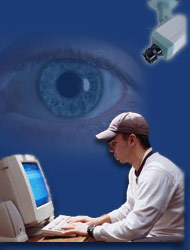 Who is your Spouse talking to?



  Who is talking to your Children?

   Are My employees wasting valuable time on the computer?